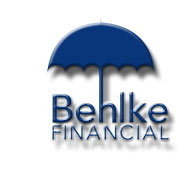 Thank you for considering Behlke Financial for your financial planning needs. I know you have many firms to choose from and I appreciate the opportunity to demonstrate how Behlke Finanical  can help you reach your financial goals.
Founded in 1992 by Thomas W. Behlke, CFP, Behlke Financial is an independent financial planning firm and is registered as a Registered Investment Advisor in the states of Ohio, Michigan, and Texas. Behlke Financial is also designated as an Accredited Business with the Better Business Bureau.  Prior to establishing Behlke Financial, Thomas W. Behlke, CFP worked as a Registered Representative with American Express Financial Advisors.
Over the years there have been many changes in the financial planning industry. One thing that has remained constant, however, is Behlke Financial's commitment to a high level of integrity and dedicated service to my clients.
As a Certified Financial Planning Professional with over 26 years experience, you can be comforted by the fact that working with Behlke Financial means you are working with an experienced financial professional who is dedicated to helping you reach your financial goals.
I hope that you take some time to explore the information available on this web site. If I can assist you with any of your financial planning needs please call and schedule a complementary appointment.
Thomas W. Behlke, CFP®
President